If you have someone in your life who loves whales this is great gift idea for them. In this post, I will have instructions for both a plush whale and a whale applique pattern.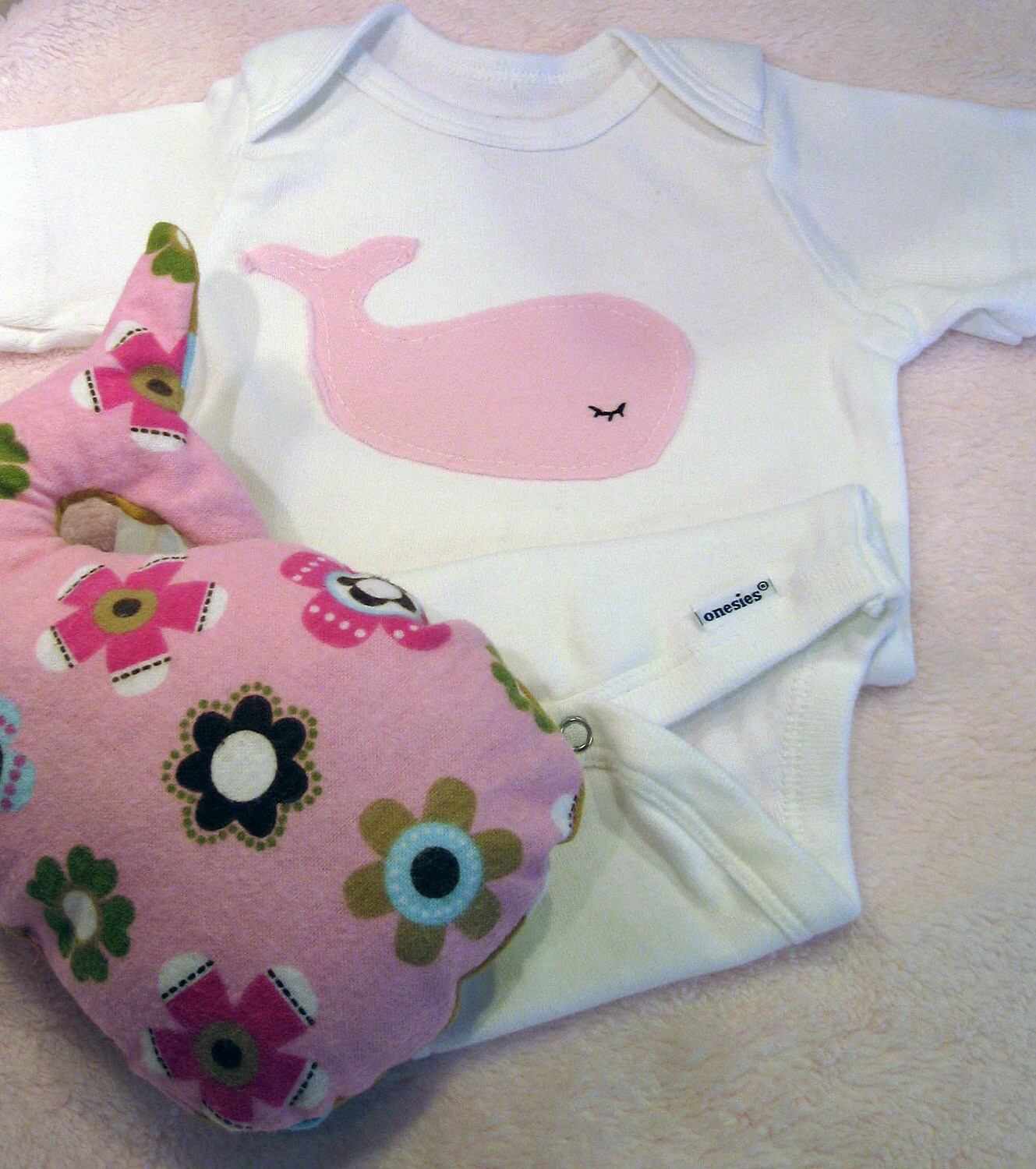 Materials Needed-
1- 8"x8" piece of knit fabric for whale applique 
1 - Plain Onesie
2- 14"x14" pieces of fabric for plush whale. I like to use two different patterns or textures.
Fiber Fill
Black embrodery thread for sewing the eye on the applique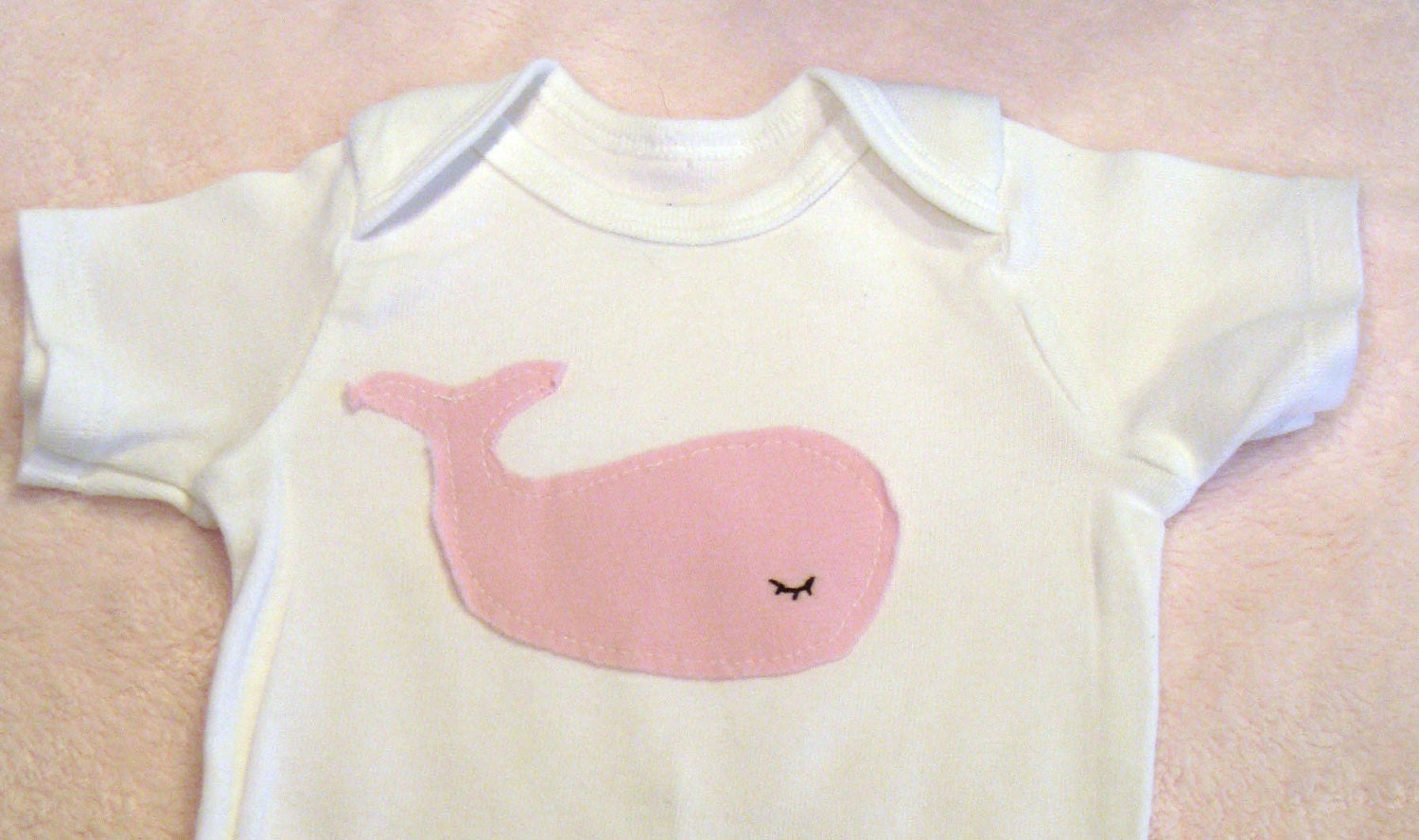 Appliqued Onesie
Step 1 - Cut small whale from small piece of fabric and one from interfacing 
Step 2 -  Iron interfacing to wrong side of whale
Step 3 - Iron whale right side up to front of onesie
Step 4 - Stitch around entire perimeter of whale, I like to use a straight stitch and leave the edges raw
Step 5 - Once everything is stitched in place iron over entire applique to ensure everything has adhered
Step 6 - Stitch on eye on in embrodery thread.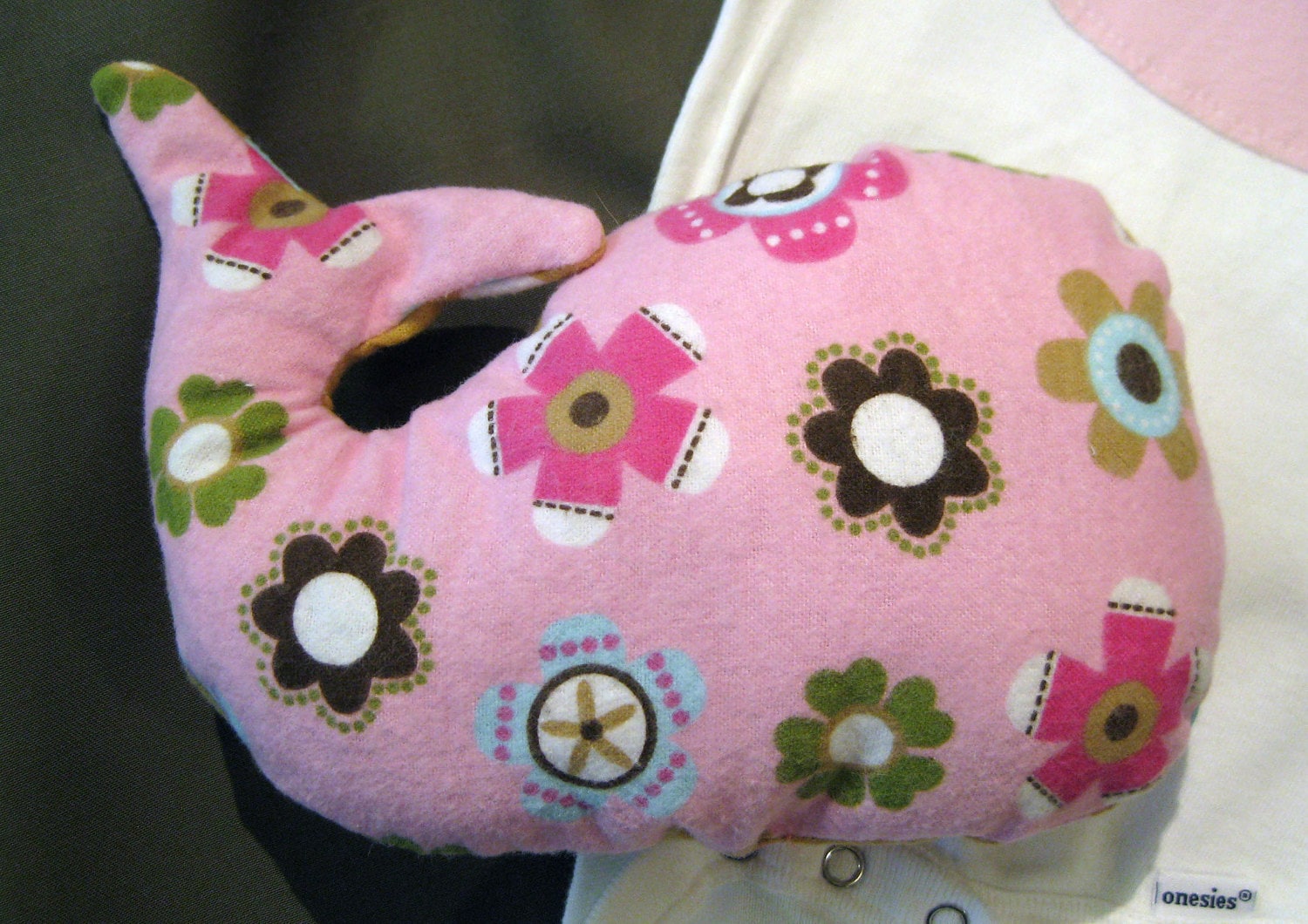 Plush Whale Toy
Step 1- Cut 2 pieces of larger whale pattern in fabric. I used two different patterns. I like to use a chenille or flannel to keep them soft and fuzzy.
Step 2 - Pin right sides of whale together, leaving a 2" opening on the bottom for stuffing and turning right side out.
Step 3- Stitch around whale perimeter, remembering to leave an opening for turning right side out and stuffing. 
Step 4- Turn Whale right side through opening you left
Step 5 - Stuff with fiber fill, I like to stuff it loss to keep it extra soft for an infant
Step 6 - Hand stitch opening on bottom closed 
Print pattern on a 8.5"x11 sheet of paper and the pattern shoud take up most of the page when printed.